Grace Commons is ranked one of the largest Milwaukee-area retirement communities by the Milwaukee Business Journal.
Grace Commons in Menomonee Falls embodies a sense of serenity and community. Situated on over 30 acres, this Independent Living, Assisted Living, and Memory Care senior community is nestled among natural features of wetlands, prairie lands, mature tree lines, and rolling topography. Inspired by its natural setting, your new home will be full of light, color, and the warmth of a community designed to celebrate life.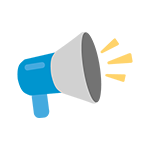 My mom is living in a community where all her needs have been met. Before she moved into Grace Commons her family was trying to meet her needs, which was extremely difficult. We can now visit her and have a chance to actually spend quality time together. This move has benefited our entire family and for that we are grateful. There are numerous activities that she can participate in that are facilitated by a very caring staff. We are very thankful to Grace Commons for providing out mother with a wonderful living environment.
We were so blessed to find Grace Commons Memory Care in Menomonee Falls, WI for mom! The welcoming home environment, beautiful grounds, and activities are wonderful but it's their caring, engaged staff that makes all the difference.
We have been occupants of a independent unit since May of 2020. We can honestly say the move was one of the best things we have done. The apartment is large with a beautiful view from the balcony. We can also say all the workers have our well being first on their list. A special note to all the employees of Grace Commons. I don't want to list them so I don't forget one as they are all special. Happy Valentines Day.
Moved my Mom here from Florida + wanted to find the best place possible. We were awed by Grace Commons gorgeous facility. Most importantly their staff is wonderful, kind, patient, caring, and enthusiastic. There is always an amazing event planned- from Bunny brunch to pie throwing. Standard events include, exercise classes, Wii bowling, happy hour, art classes, bingo and morning coffee get-togethers, to name just a few. My Mom has met some incredible people living there. All very welcoming. Very happy our Mom is truly in the best place!
The staff at Grace Commons truly cares about their residents. Their interactions are caring and compassionate and the creative activities offered provides a great quality of life for seniors.
Campus Amenities & Services
With an emphasis on wellness and healthy living, Grace Commons in Menomonee Falls will have all the comforts of home with additional features to make your life more full.
No Endowment Fees
Grace Commons does not have an endowment fee or long-term commitment. Use your hard-earned money for yourself: shop, travel, or find a new passion.
Independent living, assisted living, and memory care services
Dining room, tap room, and grab-and-go dining options
Large fitness studio with exercise classes
Natural short and long walking paths
Community room for resident activities available for private family events
Theater room and salon
Outdoor bocce court
On-site worship services and proximity to Grace Lutheran Church
Controlled guest access
Full-time Lifestyle Enrichment staff to plan activities, outings, gatherings and more, all based on resident interest
Priority access to other living and care options based on availability
Needlepoint Bipolar Ionization (NBPI) system: Installed in all shared common spaces throughout our campus. NBPI is proven to eliminate 99.4% of airborne bacteria, molds, allergens, and viruses.
Grace Commons is managed and operated by Capri Communities
providing quality, caring management services to our residents.

LEARN ABOUT OUR LIVING OPTIONS
Independent LIving Key Features
Spacious one- and two-bedroom apartments with upgraded, full kitchens and in-unit washer/dryer; some apartments include a patio or balcony
Private two-bedroom Casettas with laundry room, private entrance, and one- or two-car garage
Utilities, cable, WiFi, and telephone included in apartment rent
9-foot ceilings with large windows
Heated, underground parking available
$100 dining allowance/month
Pet-friendly
Rates starting at $1,940/mo.
Call for more details.
Erin Gutsmiedl
Executive Director
Rebecca Koepsell
Assistant Executive Director
Dawn Graham
Region Outreach Liaison
Assisted Living Key Features
One- and two-bedroom apartments offer a full kitchen and private bathroom with walk-in shower; select apartments feature a patio/balcony
Enhanced supportive services available in studio apartments
Personalized care plans aimed at promoting independence
Discreet assistance with daily living activities
Three balanced meals provided each day
Call pendant for safety and reassurance
Heat, A/C, electricity, water, cable and telephone service included in rent
Rates starting at $4,725/mo. Price includes base care services.
Call for more details.
Erin Gutsmiedl
Executive Director
Eric Peters
Community Relations Manager
Christine Ambrosius
Nurse Manager
Private and semi-private studios
Full or half, private bathroom in each studio
Enclosed patio with shade and seating areas
Research-based Blu Grotto programming
Flexible, individual care plans and discreet assistance with daily activities
Heat, A/C, electricity, water, cable and telephone included in rent
Rates starting at $7,670/mo. Price includes care services.
Call for more details.
Erin Gutsmiedl
Executive Director
Eric Peters
Community Relations Manager
We Love Our Neighborhood!
Easy access to I-94 and I-41/45
Great Local Restaurants & Parks
Bug Line Recreational Trail
W195 N9550 Rolling Meadow Circle | Menomonee Falls, WI 53051
Grace Commons is ideally located on the border of downtown Menomonee Falls and the rolling hills and farmlands of Colgate. Metro Market, Starbucks, Kohl's, and Target are just down the street. Or catch a movie at the Marcus Menomonee Falls Cinema.
Vibrant living is at the core of Grace Commons. Whether you like to stay in and socialize with friends and neighbors or you like to be out exploring what Menomonee Falls has to offer, Grace Commons is the place to make it all happen.