Independent Living, Assisted Living & Memory Care Apartments in Madison
If you're searching for your new home, look no further than Madison's growing west side. Vista West will feature Independent Living, Assisted Living, and Memory Care apartments designed to meet the needs of today's older adults. Enjoy modern amenities such as stainless-steel appliances, an in-unit washer and dryer, private outdoor patios, and a plethora of on-campus conveniences such as underground parking, a health and wellness center, rooftop deck overlooking the Madison horizon and a variety of formal and casual dining options. Our all-inclusive senior living community is the leading provider of independent, assisted, and memory care services in Madison.
See our New Year TV Commercial!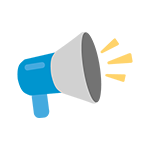 Vista is a wonderful environment for my mom. The staff is very kind and the other residents are amazing! She is surrounded by people who encouraged her to participate and welcomed her with open arms. They have such a great variety of activities...my mom is involved all day. The facility is beautiful and my mothers place is just right. We are lucky to have such a top rated senior community in Madison. Thank you Vista!
We moved here to a independent living apartment at Vista West a senior community almost a year ago. It feels like we are living in a luxury hotel with many services and activities available, so many wonderful residents and a great staff. We love living here.
From the day we moved into Vista West we began to feel that we were becoming part of a family. The staff was extremely helpful and smoothed the way of moving in, unpacking, and getting settled into our new home. We had fallen in love with our new apartment the moment we walked into it and were surrounding by nearly floor to ceiling windows on over half of our exterior wall space! It was captivating to look out at the 40 to 50 feet tall Spruce, Norway Pine and Honey Locust trees. Our apartment overlooks an enticing courtyard containing a fire pit, a water feature, gas grills, radiant heaters in a sheltered area with a fireplace with comfortable seating in many configurations making it very appealing to join one's new friends and a great place to make new acquaintances. We are so grateful to be living in this truly luxurious setting where those around us are happy to be here as well.
Vista West rates as one of the most delightful and pleasant surprises in my life. Life here is 100% better than where we previously lived. It is elegant without being stuffed-up. We have made so many new friends and I so enjoy the coffee get-to-gathers and activities that brings us together as well. My life has been enriched. And joining in the exercise programs has given me a healthier me. I love learning new games. Having PT come to our own apartment has meant the world for my husband who has limited walking ability. The facility is conveniently located near a mall, many restaurants, pharmacies and grocery stores.
Campus Amenities & Services
Modern appliances, private outdoor patios, in-unit laundry… the amenity list for your dream apartment goes on and on. Vista West will create vibrant experiences where residents can make friends and lead rich, spirited lives. Vista West is the ideal choice for independent living, assisted living, or memory care in Madison, Wisconsin.
No Endowment Fees
Vista West does not have an endowment fee or long-term commitment. Use your hard-earned money for yourself: shop, travel, or find a new passion.
Indoor and outdoor gathering spaces
Restaurant-style dining room
Fitness suite
Club room
24-hour on-site maintenance
Concierge services
Controlled guest access
Maintenance-free living
Underground parking
Spa and beauty salon
Needlepoint Bipolar Ionization (NBPI) system: Installed in all shared common spaces throughout our campus. NBPI is proven to eliminate 99.4% of airborne bacteria, molds, allergens, and viruses.
Vista West is managed and operated by Capri Communities
providing quality, caring management services to our residents.

LEARN ABOUT OUR LIVING OPTIONS
Independent Living Key Features
9-foot ceilings with floor to ceiling windows
Heat & air conditioning controlled by individual thermostats included in rent
Water, electricity, cable TV, Wi-Fi and landline phones included in rent
$100 dining allowance/month
Pet friendly
Private dining space
Stainless steel appliances and in-unit washer & dryer
Special events and entertainment
Rates starting at $2,015/mo.
Call for more details.
Jeanne Morton
Executive Director
Jackie Hill
Community Relations Manager
Caitlin Mattern
Lifestyle Enrichment Coordinator
Assisted Living Key Features
Studio, one- and two-bedroom apartments, each with a full kitchen or kitchenette
9-foot ceilings with floor to ceiling windows
Access to all campus amenities such as concierge services, salon, wellness center, outdoor gathering spaces and activity room
Flexible, individualized care plan aimed at promoting independence
Three meals served each day in our dining room
Discreet assistance with daily living activities
Pendant for safety and reassurance
Pharmacy and medication management services
Heat, A/C, water, electricity, trash/recycling, cable, telephone and WiFi included in rent
Scheduled transportation to local events and errands
Rates starting at $4,215/mo. Price includes base care services.
Call for more details.
Jeanne Morton
Executive Director
Nicole Nelson
Community Relations Manager
Private and semi-private studios, each partially furnished
Full, private bathroom in each studio
Daily routine areas located throughout the community to encourage continuous activity
Secured community with automatic notification system to ensure resident safety
Social events that bring families together and foster meaningful visits
Evidence-based Blu Grotto programming
Flexible, individualized care plans and discreet assistance with daily living activities
Three nutritious meals served daily
Heat, A/C, electricity, water and cable included in rent
Pharmacy and medication management
Access to visiting specialty services such as Physical and Occupational Therapies, Visiting Physicians, Podiatry, and Hospice Care
Supervised group outings
Rates starting at $6,450/mo. Price includes care services.
Call for more details.
Jeanne Morton
Executive Director
Nicole Nelson
Community Relations Manager
We Love Our Neighborhood!
150 Bella Vista Drive | Madison, WI 53717
Vista West embraces Madison's love for the outdoors and includes environmentally friendly features such as bio-swale gardens, roof detention and indigenous landscaping. The exterior design will complement the surrounding area's contemporary architectural style. A 5th floor amenity deck with outdoor kitchen and seating areas and a landscaped courtyard will provide residents with additional areas to socialize.
Vista West joins Capri's growing Dane County portfolio, including Hyland Campus in Sun Prairie and Drumlin Reserve in Cottage Grove.