Independent Living, Assisted Living and Memory Care Apartments
Drumlin Reserve is an active-lifestyle senior community.  From vibrant Independent Living apartments (Drumlin Residences) to supportive Assisted Living and engaging Memory Care neighborhoods – Drumlin Reserve has you covered when needs arise.  Located in picturesque Cottage Grove, Drumlin Reserve is steps away from the fabulous Glacial Drumlin State Trail.  Our amenities are plentiful and feature spacious, open-concept apartments.  Read more below to find out why seniors love Drumlin Reserve!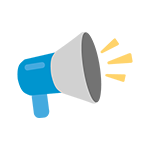 My 78 year old mother has been at Drumlin Reserve ~Assisted Living (Age in Place) for about 4 months now! I am VERY happy that she is at Drumlin Reserve, ALL employees & management (Travis) have went above & beyond to make sure that mom is happy/safe! I would recommend this facility to any other family that is looking for a family member, they provide daily activities, weekly bus trips, deserts after every meal & most of all truly care about each individuals feelings! They are always looking for new ideas & actually follow through with any suggestions made, to make sure each individual is comfortable with any new changes! Mom has also made many new friends, that when I come to visit almost every day ~ I get GREAT stories from activities or from residents just sitting around outside talking ~ with this, I know mom is truly enjoying life!!
My father lived in the Drumlin Reserve Assisted Living for about five years before moving to their Memory Care unit January '21. Our initial impression was that the community was clean and bright and smelled fresh. It sounds funny, but we'd been to other communities where that's not the case. It has nice common areas for activities, such as invited musicians or playing cards, and nice outdoor access. But what has stood out over time is the staff—nice, caring people, starting with Travis Borchert as head manager. The staff got to know dad and cared about his welfare. There is also a PT program that works with Drumlin Reserve that is very good. I would recommend Drumlin Reserve Assisted Living & Memory Care to others.
We recently moved both my Father & Mother into Drumlin in Cottage Grove. Was a very easy decision to make after visiting the facility and talking with the management. Can't say enough about the professionalism & the cleanliness of the property as well as the politeness of the staff. If you take only one thing away from this review... after visiting all of your other options take the 12 minute drive out to Cottage Grove and at least visit the property, you will know right away that this is the place for your loved one. After visiting 4 other places around Madison, Drumlin Reserve was my favorite and gave me the best feeling that my parents would be both taken care of, & enjoy living there.
Campus Amenities & Services
No Endowment Fees
Drumlin Reserve does not have an endowment fee or long-term commitment. Use your hard-earned money for yourself: shop, travel, or find a new passion.
Spacious, open-concept apartments
Dining spaces for Independent Living, Assisted Living, and Memory Care residents
Activity and community rooms
Indoor and outdoor building maintenance
Walking paths and a reflection pond
Outdoor gathering spaces
Controlled guest access
Full-time Lifestyle Enrichment staff to plan activities, outings, gatherings and more, all based on resident interest
Scheduled transportation to shopping, dining, and other events
Access to on-campus salon
Priority access to other living and care options based on availability
Needlepoint Bipolar Ionization (NBPI) system: Installed in all shared common spaces throughout our campus. NBPI is proven to eliminate 99.4% of airborne bacteria, molds, allergens, and viruses.
Drumlin Reserve is managed and operated by Capri Communities
providing quality, caring management services to our residents.

LEARN ABOUT OUR LIVING OPTIONS
Independent Living Key Features
Located on the Drumlin Reserve campus is Drumlin Residences, our Independent Living community – 107 E Reynolds. It is a warm and inviting home for residents 55+ featuring:
One- and two-bedroom apartments, each with a patio or balcony
Custom Amish handcrafted cabinetry, solid-surface Corian countertops, stainless steel appliances, and hardwood floors
9-foot ceilings
Walk-in showers
Full-size washer/dryer
Water, sewer, trash/recycling, and heated underground parking included in rent
Pet-friendly
Access to 3,000 sq. ft. community room with 165" video wall
Focus on Energy Green-certified building
Rates starting at $1,600/mo.
Call for more details.
Travis Borchert
Campus Executive Director
April Harding
Community Relations Manager
Assisted Living Key Features
Located on the Drumlin Reserve campus is our Assisted Living neighborhood – 139 East Reynolds.  It features:
Studio, one- and two-bedroom apartments
Personalized care plans aimed at promoting independence
Three balanced meals provided each day
Private bathrooms with walk-in showers
Kitchenettes or kitchens in each apartment
Heat/air conditioning, sewer, water, trash/recycling, cable and WiFi included in rent
Some apartments include a stacked washer/dryer connection
Most apartments feature beautiful views of Cottage Grove
Pet-friendly
Rates starting at $4,650/mo. Price includes base care services.
Call for more details.
Travis Borchert
Campus Executive Director
April Harding
Community Relations Manager
Jenny Pingel
Registered Nurse
Located on the Drumlin Reserve campus is our Blu Grotto Memory Care neighborhood – 111 E. Reynolds.  It features:
Furnished studios with private bathroom
Community designed exclusively to serve those with memory loss
A predictable, safe haven environment
A focus on brain health through physical activity, proper nutrition, stress reduction, social experiences, intellectual challenges, and good rest
Personalized care plans focused on an individual's highest functional ability
Heat, A/C, electricity, water, cable included in rent
Three balanced meals, plus snacks, provided each day
Enclosed courtyard with flower gardens, walking paths, and benches
Rates starting at $6,880/mo. Price includes care services.
Call for more details.
Travis Borchert
Campus Executive Director
April Harding
Community Relations Manager
Kelly Kraseman
Memory Care Coordinator
Jenny Pingel
Registered Nurse
We Love Our Neighborhood!
Olde Town Coffee House & 1855 Saloon and Grill
Glacial Drumlin Bike and Walking Trail
The Farm & The Oaks Golf Courses
139 E. Reynolds Street | Cottage Grove, WI 53527
Drumlin Reserve is ideally located: enjoy the tranquility of parks and country fields mixed with the convenience of downtown Cottage Grove. Not only is Cottage Grove listed as One of the Best Small Cities in America by National Geographic, it is also listed as a Top 10 Safest Cities in Wisconsin by NCHSS.
Vibrant living is at the core of Drumlin Reserve. Whether you like to stay in and socialize with friends and neighbors or you like to be out exploring what Cottage Grove has to offer, Drumlin Reserve is the place to make it all happen.