St. Rita Square is an Independent Living, Assisted Living and Memory Care Community in Milwaukee
Live life to the fullest at St. Rita Square. Now open on Milwaukee's Lower East Side, these upscale Independent Living, Assisted Living and Memory Care apartments are just steps away from the area's best restaurants, shopping and entertainment in one of the city's most vibrant and historic neighborhoods. The Independent living, assisted living, and memory care apartments at St. Rita Square features top-of-the-line amenities. Our community has secure underground parking, a trattoria with wood-fired pizza oven, restaurant-style dining, wellness suite and amazing views of the city.
St. Rita Square is ranked one of the largest Milwaukee-area retirement communities by the Milwaukee Business Journal.
St. Rita Square had a great time talking with Stephanie Brown of TMJ4's Morning Blend about our wondeful community and the upcoming Milwaukee's Best Sauce contest that we are presenting at Festa Italiana on September 24! Check out the video below and encourage your friends and family to enter the contest and/or join in the fun at Festa 2022!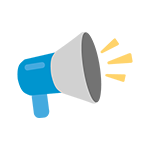 Mom just moved in. Beautiful new apt with nice view. Very accommodating and helpful staff. Secure building with underground parking. They have a nice dining room and outdoor patio. Located near grocery store and lots of places to order out.
I will admit I was a little nervous about moving in...I really had no idea what I was walking into. I truly loved it from the moment I arrived. The residents are terrific...the staff is terrific...our days can be busy or lazy (our choice)...I am living the dream!!!
We had to leave our home of 45 years near UWM due to medical inability to climb stairs. The wife suggested that I check out Saint Rita. I reluctantly made an appointment but was very impressed with the building and the people who live there. We decided to move into a two bedroom and put our house on the market. I cannot be happier with our decision.
Three months ago we moved into Independent Living at St Rita's. It was absolutely the right decision for us. Our space is comfortable with a panoramic view of the city. The overall facility is outstanding, and the staff is exceptional. We have quickly made many new friends and it a short time it feels like a family. We highly recommend St Rita's Square to anyone if they are at the point to consider a senior community.
Campus Amenities & Services
Floor to ceiling windows, modern appliances, granite countertops, in-unit laundry… the amenity list for your dream apartment goes on and on. St. Rita Square creates vibrant experiences where residents can make friends and lead rich, spirited lives. St. Rita Square is the leading provider of independent living, assisted living, or memory care in Milwaukee, Wisconsin.
No Endowment Fees
St. Rita Square does not have an endowment fee or long-term commitment. Use your hard-earned money for yourself: shop, travel, or find a new passion.
Needlepoint Bipolar Ionization (NBPI) system: Installed in all shared common spaces throughout our campus. NBPI is proven to eliminate 99.4% of airborne bacteria, molds, allergens, and viruses.
Restaurant-style dining room
Heated underground parking
Maintenance-free living with on-site maintenance
Controlled guest access
Scheduled complimentary transportation services to shopping and group outings
Concierge services
Spa and full-service hair salon with manicure station
Fitness suite
Club room
Cannoli event and activities room
Indoor access to St. Rita – Three Holy Women Church. Click here to view a virtual tour of St. Rita Church. Click here to read the history of St. Rita Church.
Guest apartment (based on availability)
The Piazza – our private, urban outdoor gathering space
The Trattoria – casual dining with grab-n-go food options
St. Rita Square is managed and operated by Capri Communities
providing quality, caring management services to our residents.

LEARN ABOUT OUR LIVING OPTIONS
Independent Living Key Features
1-bedroom apartments starting at $1,900/mo.
2-bedroom apartments starting at $2,375/mo.
Elevated ceilings with floor to ceiling windows
Heat & air conditioning, controlled by individual thermostats included in rent
Water, electricity, cable TV, Wi-Fi and landline phones included in rent
Pet friendly
Private dining space
Stainless steel appliances and in-unit washer & dryer
6th-floor penthouse apartments with exclusive rooftop patio and adjacent indoor club space for gathering with neighbors and friends
Monthly dining allowance
Special events and entertainment
Rates starting at $2,175/mo.
Call for more details.
Tyler Palzkill
Executive Director
Julie Gey
Community Relations Manager
Maggie Sturm
Assistant Executive Director
Assisted Living Key Features
Studio, one- and two-bedroom apartments, each with a full kitchen or kitchenette
9-foot ceilings with floor to ceiling windows
Access to all campus amenities such as concierge services, salon, yoga studio, outdoor Piazza, and activity room
Flexible, individualized care plan aimed at promoting independence
Three meals served each day in our dining room
Discreet assistance with daily living activities
Pendant for safety and reassurance
Pharmacy and medication management services
Heat, A/C, electricity, water, satellite television, WiFi and telephone included in rent
Scheduled transportation to local events and errands
Rates starting at $3,925/mo. Price includes base care services.
Call for more details.
Tyler Palzkill
Executive Director
Julie Gey
Community Relations Manager
Private studios, each partially furnished
Full, private bathroom in each studio
Daily routine areas located throughout the community to encourage continuous activity
Secured community with automatic notification system to ensure resident safety
Social events that bring families together and foster meaningful visits
Evidence-based Blu Grotto programming
Flexible, individualized care plans and discreet assistance with daily living activities
Three nutritious meals served daily
Pharmacy and medication management
Access to visiting specialty services such as Physical and Occupational Therapies, Visiting Physicians, Podiatry, and Hospice Care
Supervised group outings
Heat, A/C, electricity, water and satellite television included in rent
Rates starting at $6,450/mo. Price includes care services.
Call for more details.
Tyler Palzkill
Executive Director
We Love Our Neighborhood!
Brady Street & The Third Ward
728 E Pleasant Street | Milwaukee, WI 53202
St. Rita Square is ideally located close to a wide variety of entertainment and dining. The apartments are in walking distance to Brady Street, home to Glorioso's Italian Market, Sciortino's Bakery, and the Dorsia and Diplomat restaurants. Around the corner is Metro Market, Starbucks, Panera Bread, and many more restaurants, grocery stores, and salons. For those of you who enjoy the theater, St. Rita Square is just a hop from the Marcus Center for the Performing Arts, Oriental Theater, Riverside Theater, and the Third Ward. Speaking of the Hop, Milwaukee's newest form of transportation, St. Rita Square is located just two blocks from a Hop stop.
Vibrant living is at the core of St. Rita Square. Whether you like to stay in and socialize with friends and neighbors, or you like to be out exploring what Milwaukee has to offer, St. Rita Square is the place to make it all happen.