Wilson Commons is an Assisted Living and Independent Living Community in Milwaukee
Tucked away on seven acres of scenic land just south of Milwaukee's Wilson Park, Wilson Commons senior living campus offers all the comforts and privacy of home, with plenty of opportunities for fun, friendship, and healthy activity. For residents who request or require some assistance with their daily living activities, Wilson Commons' Assisted Living apartment homes provide privacy, comfort, and personal care for each resident.
Wilson Commons is ranked a top 25 largest Milwaukee-area retirement community by the Milwaukee Business Journal.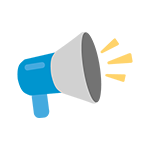 Wilson Commons is beyond great. Years ago, my husband's grandmother was a senior resident (passed in 2012). We always enjoyed visiting her, we loved what they did for the residents, how they treated the seniors and she was always happy being there. Through the years, I have continued to be a part of the community, whether that was attending one of the craft fairs or more recently, this past weekend, the cookie walk. Rick and his staff are wonderful. I think it says a lot about this community that people still want to visit even if their loved one may no longer be a resident. Keep up the good work Wilson Commons!
This is a wonderful place for assisted living. The care and concern for my mother was outstanding. The staff and aids were always extremely helpful. If you would need assisted living care, I definitely recommend that you consider them.
Facility is clean and friendly and the staff is kind and attentive. So blessed to have found such a nice place for my mom. Every time I walk in I smell a home cooked meal!
My brother Manuel is in assisted living here at Wilson Commons. I am his sister and have not seen him look so good in the past 2 years. I was helping him as much as I could before, but now that he is getting all the care he needs, I don't have to worry about him so much.
Extremely professional, friendly, and helpful staff! Love having the peace of mind that when I can't be there with my grandmother, there are wonderful caring people looking out for her!
Campus Amenities & Services
Join a morning exercise class, cozy up in your apartment, tend to your garden, or have a fun game night with all your neighbors. The choice is always yours. Whether you or a loved one are looking for the comfort and privacy of home, or a vibrant community with plenty of opportunities for fun, Wilson Commons has it all.
No Endowment Fees
Wilson Commons does not have an endowment fee or long-term commitment. Use your hard-earned money for yourself: shop, travel, or find a new passion.
Independent Living and Assisted Living apartments and services
Needlepoint Bipolar Ionization (NBPI) system: Installed in all shared common spaces throughout our campus. NBPI is proven to eliminate 99.4% of airborne bacteria, molds, allergens, and viruses.
Maintenance-free living
Secure entrance
On-site fitness room, library, and full service hair salon
Lively, comfortable common areas
Chapel with Catholic masses and Lutheran services
Weekly banking services
Lifestyle Enrichment staff to plan activities, outings, gatherings and more, all based on resident interest
Close to shopping, restaurants, and grocery stores; free scheduled transportation
Spacious, open-concept apartments, most with a scenic view of Wilson Park
Short and long walking trails
Priority access to other living and care options based on availability
Wilson Commons is managed and operated by Capri Communities
providing quality, caring management services to our residents.

LEARN ABOUT OUR LIVING OPTIONS
Independent Living Key Features
One- and two-bedroom apartments; some include a patio/balcony or scenic views of Wilson Park
Unique, ranch-style homes with laundry room, private entry, and attached garage
Water, sewer, and trash services included in rent
Heated, underground parking with car wash bay available
Outdoor areas for personal gardening and enjoyment
Pet-friendly
Rates starting at $1,150/mo.
Call for more details.
Rick Roeglin
Executive Director
Kaitlin Kelly
Community Relations Manager
Assisted Living Key Features
One- and two-bedroom apartments, each with a full kitchen and private bathroom; select apartments feature a patio/balcony or scenic views of Wilson Park
Walk-in showers and other convenient upgrades
Personalized care plans aimed at promoting independence
Discreet assistance with daily living activities*
Three balanced meals provided each day*
Call pendant for safety and reassurance
Pet-friendly
Heat, A/C, electricity and water included in rent
Rates starting at $4,030/mo. Price includes base care services.
Call for more details.
Rick Roeglin
Executive Director
Ana Silva
Assistant Executive Director
Kaitlin Kelly
Community Relations Manager
We Love Our Neighborhood!
Wilson Park & Wilson Senior Center
Easy access to I-94 and I-43
A welcoming friendly community
Transportation provided to local stores
1500 W. Sonata Drive | Milwaukee, WI 53221
Wilson Commons is ideally located: enjoy the tranquility of Wilson Park and the Garden District Neighborhood mixed with the convenience and excitement of downtown Milwaukee.
Vibrant living is at the core of Wilson Commons. Whether you like to stay in and socialize with friends and neighbors or you like to be out exploring what Milwaukee has to offer, Wilson Commons is the place to make it all happen.