Killarney Kourt is an Independent Living and Assisted Living Community in Sturtevant
Killarney Kourt is known as one of Capri Communities' most friendly and welcoming communities – from the moment you walk through our doors, you'll feel right at home. All residents can benefit from spending less time on household chores and more time doing the things they love with our Active Life Service Options. Those who may request or require assistance with daily living activities may take part in our Enhanced Services Program, an assessment based-individualized plan to deliver customized care services.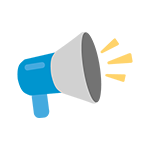 We are very happy with Killarney Court and its staff they all have been very compassionate and good to our parents. They have resided there for almost 4 years now. Our father passed away last March and everyone is so supportive and caring with Mom her grief and struggles. We sleep better at night knowing she is living in a safe, secure environment.
Campus Amenities & Services
Join a morning exercise class, cozy up in your apartment, spend some calming time in the coloring club, or watch and discuss movies with all of your neighbors. The choice is always yours. Whether you or a loved one are looking for the comfort and privacy of home, or a vibrant community with plenty of opportunities for fun, Killarney Kourt has it all.
No Endowment Fees
Killarney Kourt does not have an endowment fee or long-term commitment. Use your hard-earned money for yourself: shop, travel, or find a new passion.
Independent living and assisted living services
Close to shopping, restaurants, and grocery stores; private walking path to Milaegar's Garden Center
Lively, comfortable common areas
On-site chapel with regular services
On-site fitness center, general store, and full-service hair salon
Outdoor areas for personal gardening and enjoyment
Experienced, lively staff and support team
Full-time lifestyle staff to plan activities and outings based on resident interest
Controlled guest access
Maintenance-free living
Heated, underground parking available
Killarney Kourt is managed and operated by Capri Communities
providing quality, caring management services to our residents.

LEARN ABOUT OUR LIVING OPTIONS
Independent Living Key Features
One- and two-bedroom apartments with full kitchens
Select apartments include a balcony/patio, walk-in closet, or washer/dryer connections
Heat, water and continental breakfast included
Dining, housekeeping, and laundry packages available
Pendant for safety and reassurance available
Kayla Kitchmaster
Executive Director
Felecia Mable-Wade
Assistant Executive Director
Assisted Living Key Features
One- and two-bedroom apartments with full kitchens
Heat and water included
Dining services providing three meals each day
Individualized care plan developed between our nurse and the resident's care providers
Discreet assistance with daily living activities
Housekeeping and laundry services
Pendant for safety and reassurance
Pharmacy and medication management services
Scheduled transportation to local events and errands
Kayla Kitchmaster
Executive Director
Felecia Mable-Wade
Assistant Executive Director
We Love Our Neighborhood!
Minutes from Downtown Racine & Lakefront
Nearby Golf Course & Parks
O & H Bakery Danish Kringle & Pastries
8800 Shannon Lane | Sturtevant, WI 53177
The Killarney Kourt senior apartment community offers the comforts of home and a prime location just minutes from downtown Racine and Kenosha.
Vibrant living is at the core of Killarney Kourt. Whether you like to stay in and socialize with friends and neighbors or you like to be out exploring what Sturtevant has to offer, Killarney Kourt is the place to make it all happen.