An Active Independent and Assisted Living Community
Located in the vibrant community of Brookfield, Wisconsin, Heritage Place is designed to give older adults an active, worry-free lifestyle among friends alongside the privacy and comforts of home. Heritage Place includes all the benefits of both Independent and Assisted Living. All residents can benefit from spending less time on household chores and more time doing the things they love with our Active Life Service Options. Those who may request or require assistance with daily living activities may take part in our Enhanced Services Program, an assessment based-individualized plan to deliver customized care services. We encourage an active, carefree lifestyle balanced with comfort, safety, and security.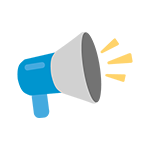 Heritage Place has been a wonderful, friendly place for my Mom to live. They really care about the residents there. During this covid time the extra steps they all took to keep the residents safe and happy went above and beyond.
Heritage Place is a great location that is so convenient to local Brookfield. Residents there are like family. They really care and look out for each other. The staff is wonderful too. They go the extra mile to support the residents. They are very patient and attentive. They also regularly come up with creative and fun ways to engage the residents.
Heritage has been the perfect setting for our mother. Friendly staff encourage residents to be involved. There are celebrations for every holiday and special event, and decorations for every season add a festive touch. The apartments are well-designed, and residents add their own touch. Visit and you will immediately sense camaraderie and contentment.
Lots of daily activities & an in-house salon, chapel & library. Exceeds expectations
Campus Amenities & Services
Join a morning exercise class, cozy up in your apartment, read and discuss books in our book club, or cheer on your favorite sports teams in our theater room with all your neighbors. The choice is always yours. Whether you or a loved one are looking for the comfort and privacy of home, or a vibrant community with plenty of opportunities for fun, Heritage Place has it all.
No Endowment Fees
Heritage Place does not have an endowment fee or long-term commitment. Use your hard-earned money for yourself: shop, travel, or find a new passion.
Independent Living and Assisted Living services
Walking distance to shopping, restaurants, and a chiropractor and doctor's office
Our bus with wheelchair lift offers free scheduled transportation for shopping and errands
Lively, comfortable common areas plus a large community room available for residents or family functions
On-site chapel with regular services
On-site fitness center and craft room
Park-like grounds include paved walking paths and quiet backyard patio
Experienced, lively staff and support team
Full-time lifestyle staff to plan activities and outings based on resident interest
Controlled guest access
Maintenance-free living
Heated, underground parking available
Needlepoint Bipolar Ionization (NBPI) system: Installed in all shared common spaces throughout our campus. NBPI is proven to eliminate 99.4% of airborne bacteria, molds, allergens, and viruses.
Heritage Place is managed and operated by Capri Communities
providing quality, caring management services to our residents.

LEARN ABOUT OUR LIVING OPTIONS
Independent Living Key Features
One- and two-bedroom apartments with full kitchens; most with a patio or balcony
Select apartments feature updated fixtures
Heat, water, cable, telephone, and WiFi included in rent
In-unit storage
Fifteen balanced, nutritious meals per month, served in our dining room
Additional dining and housekeeping services available
Pendant for safety and reassurance available
Sheryl Durand-Forge
Executive Director
Assisted Living Key Features
One- and two-bedroom apartments with full kitchens; most with a patio or balcony
Select apartments feature updated fixtures
Heat, water, cable, telephone, and WiFi included in rent
In-unit storage
Individualized care plan developed between our nurse and the resident's care providers
Discreet assistance with daily living activities
Balanced, nutritious lunch and dinner served each day in our dining room.
Housekeeping and laundry services
Pendant for safety and reassurance
Pharmacy and medication management services
Scheduled transportation to local events and errands
Sheryl Durand-Forge
Executive Director
We Love Our Neighborhood!
Ascension SE Wisconsin Hospital
Brookfield Public Library
17560 W. North Avenue | Brookfield, WI 53045
Enjoy on-site amenities or venture out to explore nearby restaurants, shopping, and events. Heritage Place is close to the library, post office, city hall, Elmbrook Hospital, and Ruby Isle mall.
Vibrant living is at the core of Heritage Place. Whether you like to stay in and socialize with friends and neighbors or you like to be out exploring what Brookfield has to offer, Heritage Place is the place to make it all happen.