Harbor Campus Senior Living Community in Port Washington
Are you searching for the perfect place to call home? Look no further than beautiful Harbor Campus located in historic Port Washington. Our Independent Living, Assisted Living, and Memory Care communities combine vintage architecture with modern amenities, creating a worry-free, vibrant, and comfortable space you will fall in love with. Check out our Community Story video below to learn more about Harbor Campus!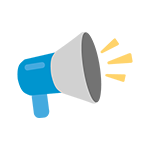 Harbor Campus in a word is, wonderful. My experience with the staff has been nothing short of a comforting pleasure as the Campus is where my folks both chose to live and currently reside. Diane Nelson and Kari Krause are the epitome of compassionate, professional, and respectful people. These ladies facilitated the transition of my folk's move and they displayed leadership skills along with the all important trait of being good listeners. I have, and will continue to recommend Harbor Campus to anyone interested in long term residential living. The environment is one that's clean, safe, and welcoming to all. The many programs and activities available to the residents makes this facility an industry leader in senior living. Every resident I have encountered is happy and content to reside at the Harbor Campus in Port Washington and that is the finest endorsement of all for this truly WONDERFUL residence.
Our family is very happy with the care and attention that our loved ones receive. We live a couple of hours away so are not able to get there as often as we like but whenever we call or send an email someone from Harbor always gets back to us right away to answer our questions or give us an update on my mother and father in-law. This has not been an easy transition for them but the staff at Harbor has been patient and understanding. We're pleased with the protocols being taken during the pandemic and believe they are doing everything they can to protect the residents, staff and visitors - we know it can't be easy. We really appreciate the weekly updates from Carla, it really keeps us informed as to what is happening there - the fun things going on and the COVID side of things. We appreciate EVERYTHING you do!
My Mom has been at Harbor Campus for a year and the entire team has exceeded our expectations. The transition and assimilation form independent to assisted living was so smooth. The level of service and care provided to the residence is excellent. Every residents specific living, medical and social situation is taken into consideration in developing an individualized care plan. I can't thank the team enough for the piece of mind I have knowing my mom is in a safe, caring and quality environment .
My aunt resided at Harbor Campus for 3 1/2 years. She received excellent care the entire time she lived there. The staff (God bless them all) genuinely loved her, even when she was in one of her feisty moods. I was kept well informed of her daily activities, concerns and successes. I will and have recommended Capris Harbor Campus to others for the care of their loved ones. Thank you to all who helped with Mary's last years, your tender care gave me peace of mind. Sincerely, thank you.
I had the pleasure to attend the Senior Prom at the Cove in Harbor Campus. Kathy Wenzel did a fantastic job planning and executing this heartwarming event. My Mother in Law (and others) were so happy and full of life during this event. I will have the cherished memory of the glow from the residents faces. Thank you again Kathy and staff.
Campus Amenities & Services
Join a morning exercise class, cozy up in your apartment, help out in the garden, or take a stroll to scenic downtown Port Washington. The choice is always yours. Whether you or a loved one are looking for the comfort and privacy of home, or a vibrant community with plenty of opportunities for fun, Harbor Campus has it all.
No Endowment Fees
Harbor Campus does not have an endowment fee or long-term commitment. Use your hard-earned money for yourself: shop, travel, or find a new passion.
Independent Living, Assisted Living, and Memory Care services
Needlepoint Bipolar Ionization (NBPI) system: Installed in all shared common spaces throughout our campus. NBPI is proven to eliminate 99.4% of airborne bacteria, molds, allergens, and viruses.
Maintenance-free living
Secured entrance
Utilities included
Garage parking available
Comfortable community room available for resident events or private get-togethers
Library and multi-purpose room
Salon & barber
Podiatry, Miracle Ear, and PT/OT available on site
Lifestyle enrichment staff lead daily activities and outings based on resident interest and monthly themes
No visiting hour restrictions
Age in place
Unique architectural building style: renovated St. Alphonsus Hospital
Partnerships with area schools and university programs for students to learn and grow
Harbor Campus is managed and operated by Capri Communities
providing quality, caring management services to our residents.

LEARN ABOUT OUR LIVING OPTIONS
Independent Living Key Features
One- and two-bedroom apartments with full kitchen
Some apartments have views of Lake Michigan
Utilities plus cable television and WiFi included in rent
Dining packages available
Pendant for safety and reassurance available
Carla Kostecki
Executive Director
Diane Nelson
Community Relations Manager
Assisted Living Key Features
One- and two-bedroom apartments with full kitchen
Partially furnished studio options for residents needing more advance day-to-day assistance
Utilities plus cable television and WiFi included in rent
Dining services providing three meals each day
Discreet assistance with daily living activities
Pendant for safety and reassurance
Pharmacy and medication management services
Scheduled transportation to local events and errands
Carla Kostecki
Executive Director
Diane Nelson
Community Relations Manager
Private studios, each partially furnished
Full, private bathrooms in each studio
Dining services providing three meals plus snacks each day
Research-based Blu Grotto programming
Flexible, individualized care plans with a focus on the resident's highest functional ability
Discreet assistance with daily living activities
Utilities, cable television and WiFi included in rent
Carla Kostecki
Executive Director
Diane Nelson
Community Relations Manager
We Love Our Neighborhood!
Supportive Port Washington Community
425 W. Walters Street | Port Washington, WI 53074
Harbor Campus has the best of both worlds: a peaceful, residential location with a convenient location. Our community is a few minutes away from Historic Downtown Port Washington and less than 20 minutes to both Grafton and Cedarburg.
Vibrant living is at the core of Harbor Campus. Whether you like to stay in and socialize with friends and neighbors or you like to be out exploring what Port Washington has to offer, Harbor Campus is the place to make it all happen.
The positive, homey feeling you get when you walk into Harbor Campus stems from its wonderful staff, led proudly by Carla Kostecki. A 19+ year veteran in the senior living field, Carla has held a variety of jobs ranging from caregiver to management – so she knows the ropes and understands the importance of delivering excellent customer service. A strong believer in teamwork and organization, Carla runs a tight ship – but one where residents and staff alike are respected and valued. Carla is always checking in on people, making sure things are running smoothly. Pet Peeves? Carla is an understanding person, but she doesn't like negativity or people who are chronically late. Someday, Carla hopes to travel more, but for the time being she is content leading her Harbor Team. "We have unique personalities in our community, but we all share the same common goal of giving our residents the best experience possible."
Assistant Executive Director
Diane is our Assistant Executive Director at Harbor Campus. She started here at Harbor as a CRM, so making the change in roles felt very natural and comfortable for her. Diane's days are never the same, and she enjoys the challenges and victories that each day brings. She maintains files, onboards new employees, does accounting functions, and lends a hand wherever it is needed in the community. If you were to ask Diane's coworkers what the best words are to describe her, they would say she is funny, kind, and easy going. Diane loves to walk; she makes it a point to walk 30-60 minutes every day! Aside from walking every day, she makes it a point to read a daily devotion and scripture and spend time with each of her pets every morning. Something you may not know about Diane is that she is a licensed massage therapist and owned her own business for 4 years! One of Diane's goals in the next year is to be a hospice volunteer, and a long-term goal is go to Peru and visit Machu Picchu. And lastly, Diane has a great personal motto that is worth a share – "Never wear shoes you can't run to save your life in!"